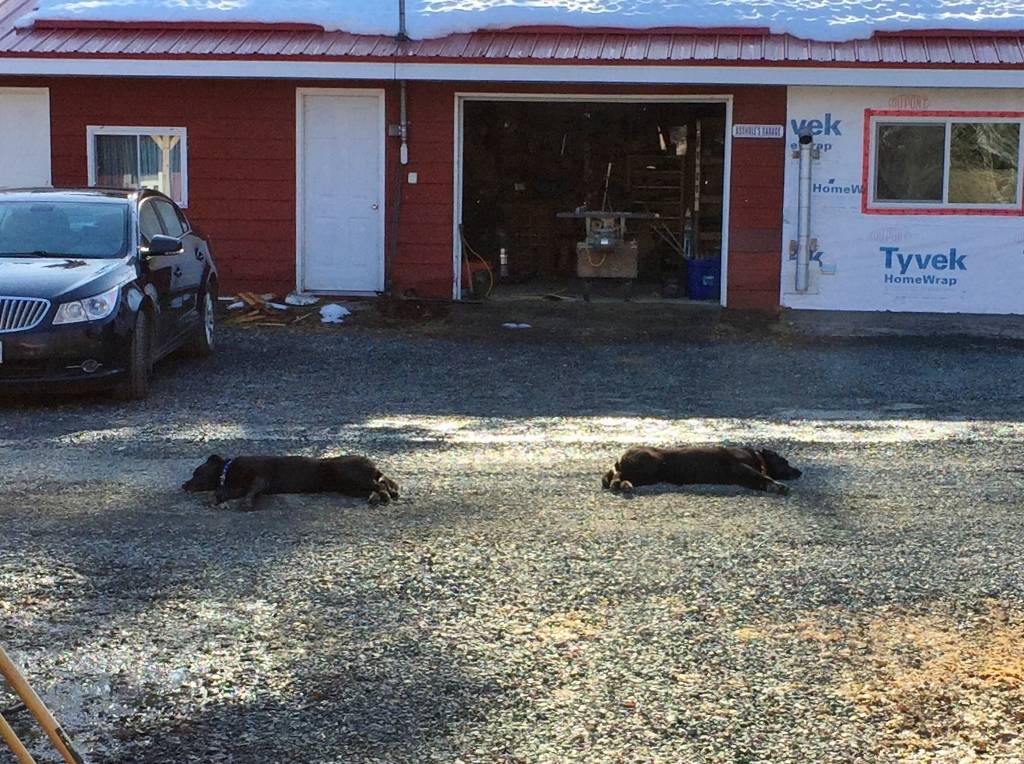 Spring has sprung……the melt has begun!  The word on the street is that we are three weeks behind last year, but that still puts ice out before opening day which is a good thing!  Here's the view this morning…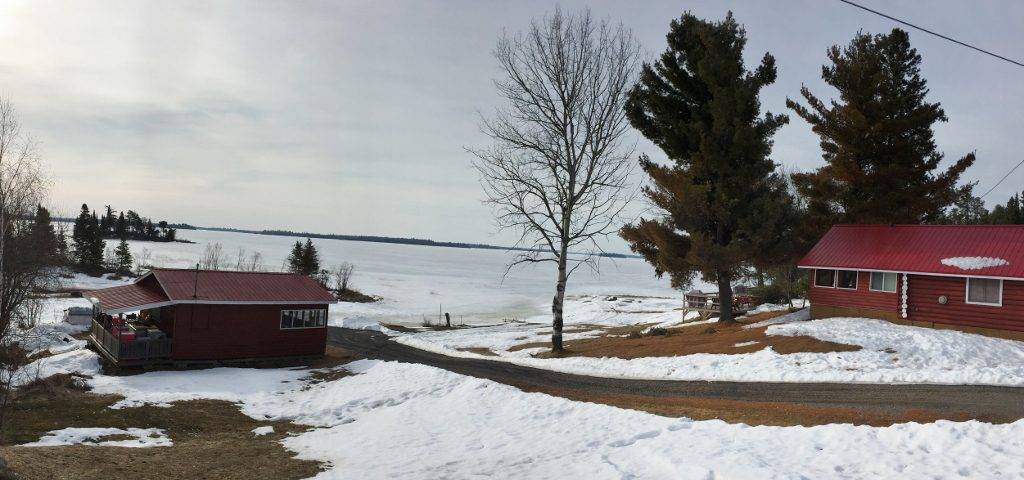 Ice out pro tip:  Some have submitted their guess with the fallback "if that date has not been picked already".  Unfortunately picking the right date BEFORE someone else is an integral part of the contest.  As senior judge I cannot divulge what dates have been picked.  Consider this though, there are not many available dates left in the potential time frame we have this year.  Haven't guessed yet?  Perhaps it is time…
Meanwhile I have used the good travel conditions on the lake to deliver supplies to the portage lakes….gas, snake bite kits, martini glasses etc.
The past few years there has been tension over the boat winch on Clearwater Lake.  Generously donated by Joe and Andy, my installation was just never up to their expectation.  My excuse is I didn't want to damage the tree with a more invasive attachment method which made it somewhat wobbly.  Here is what I mean…
As you can see with a little pressure applied the winch looks fine.  Other users report : "The winch works great!"…"Great installation Gord!"  Of course here at VBL we leave no guest perturbed.  It is my goal to satisfy Joe and Andy.  Here is my new and improved installation…
As with most innovation, sometimes the difference is hard to detect, but look closer at the above images….before and after.  Now picture the solid nature of the new design.  My mission is complete!  Such a simple fix……
…and the ice out date is??