Progress has been made.  Here's some photos of ice conditions today…
One thing I've noticed is the dramatic low water levels right now.  Check out the following picture.  Hopefully we get some rain soon to bring things up a bit.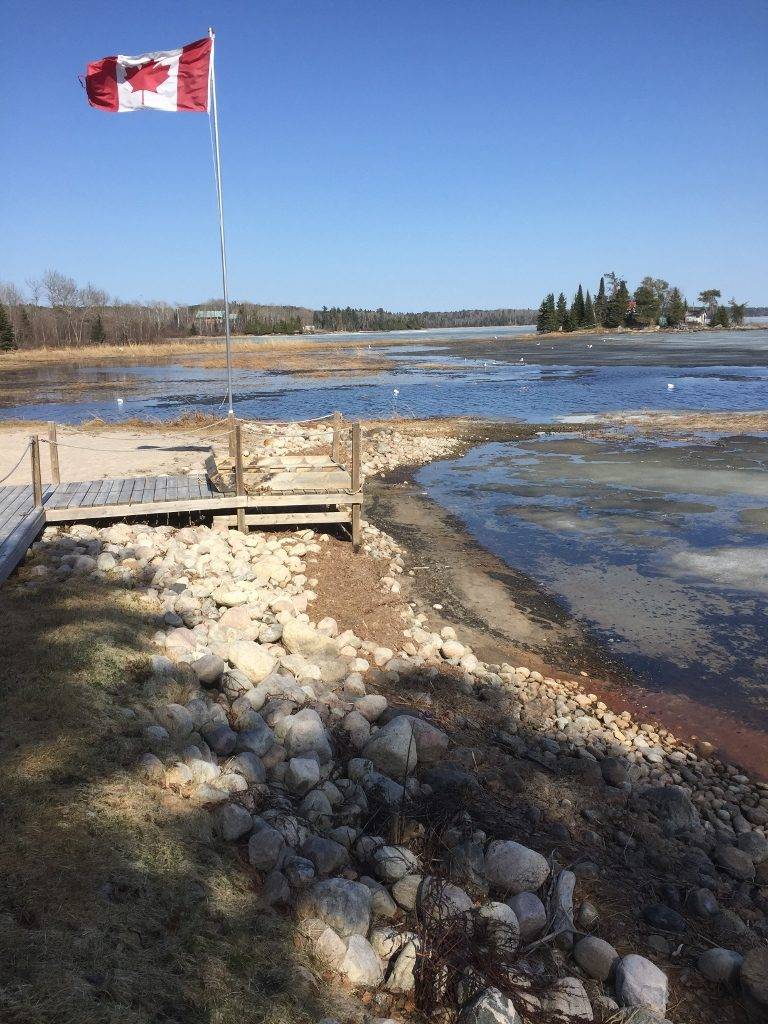 Here's a few more photos from some activities earlier in the week.  Doing the final set up of portage lake boats…..
Here's the cabin varnishing expert working hard in cabin 4…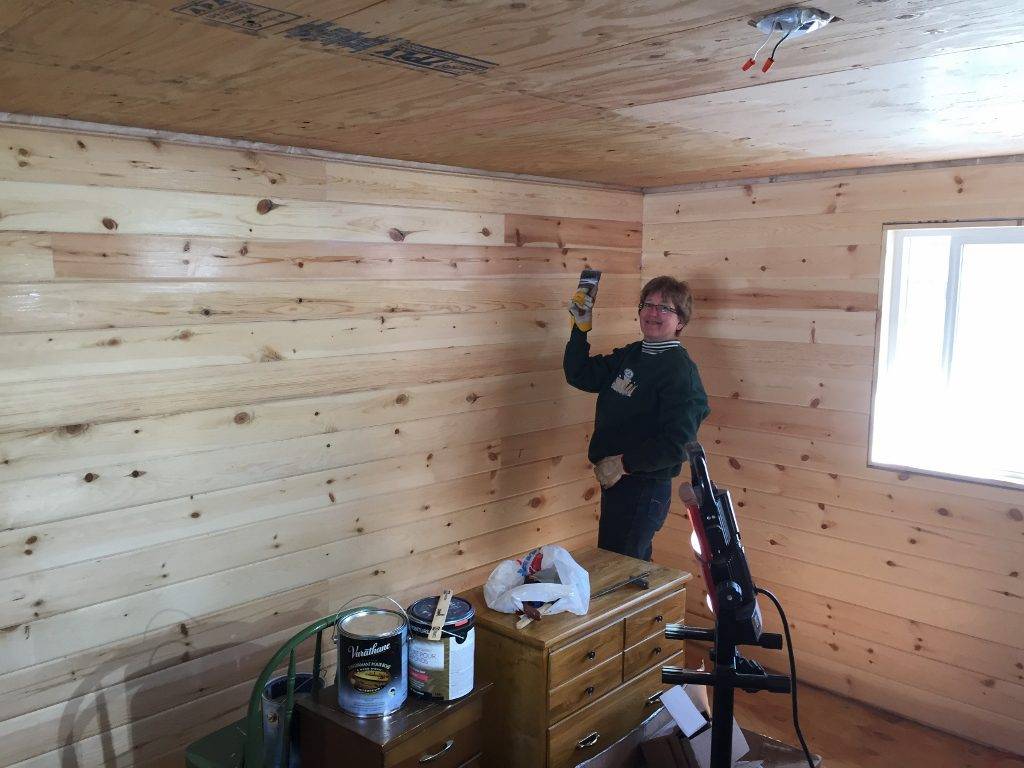 One final upgrade which should make portage trail travel much easier…..upgraded signage!