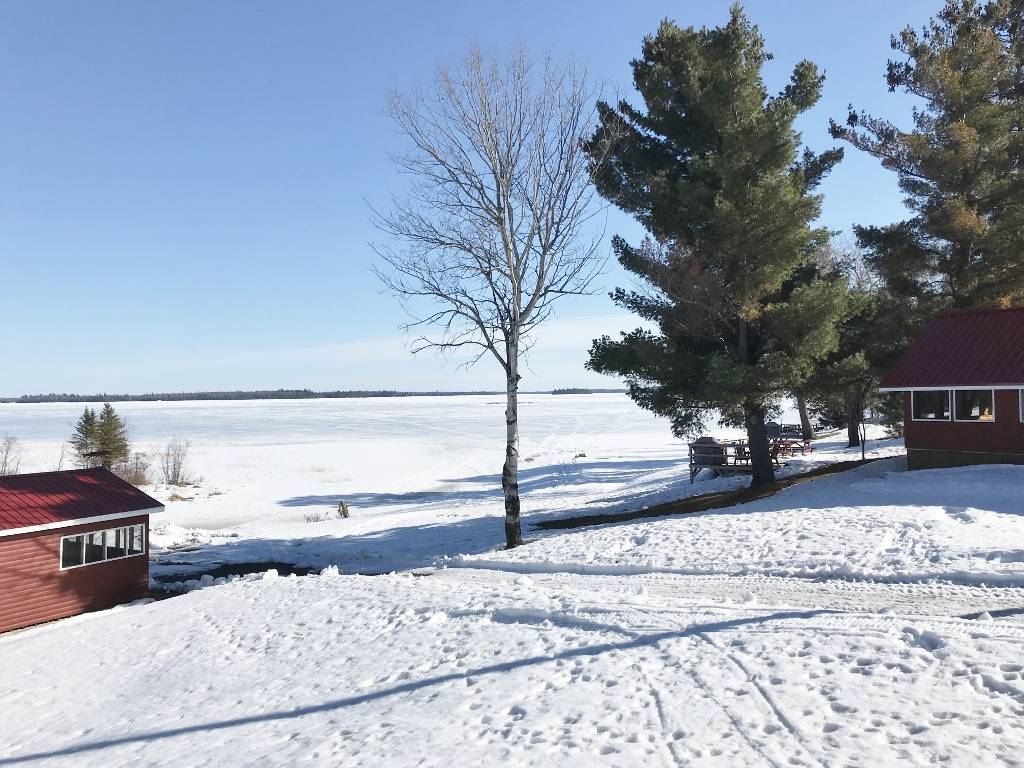 Here's a brief update as of Saturday, April 6, 2019.
Yes, we are getting rid of snow with ice showing it's face on the lake. For those of you who are still weighing your options here's the 14 day forecast for our neck of the woods…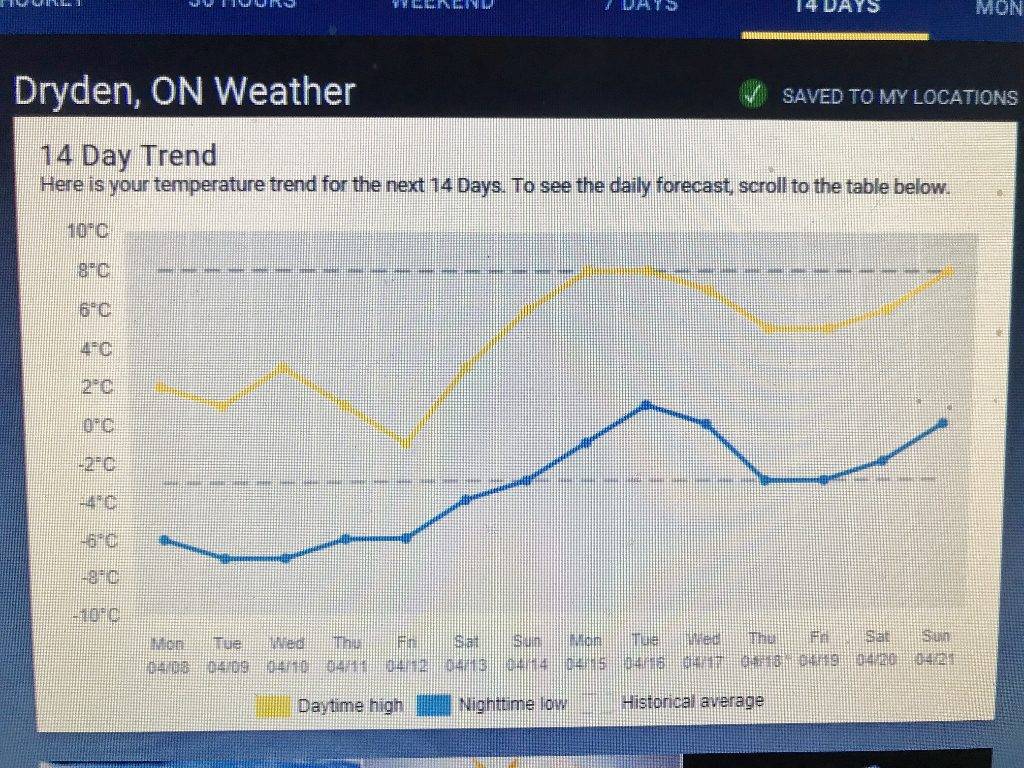 The camp as it looked yesterday…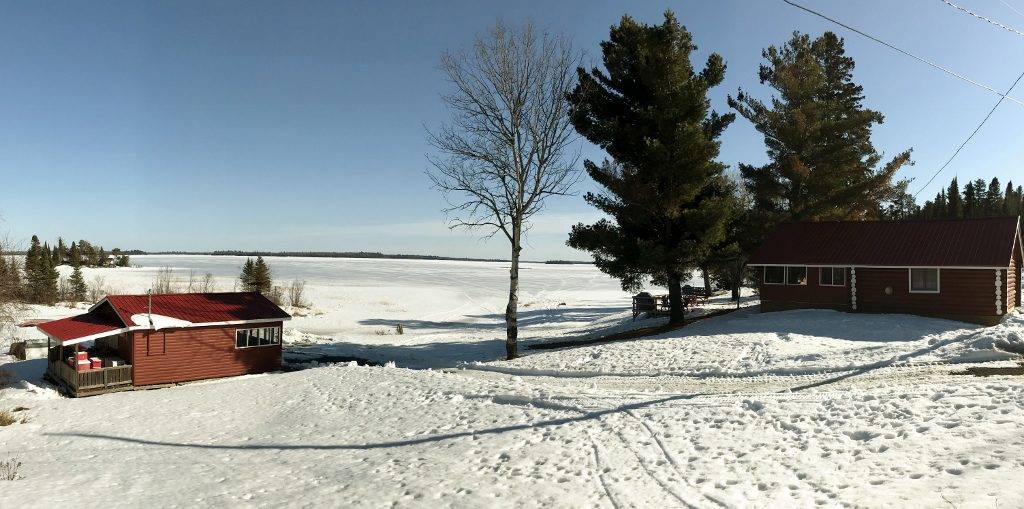 If you think you now have a handle on the arrival of open water contact Gord a.s.a.p.
Now for some gratuitous fish pics…