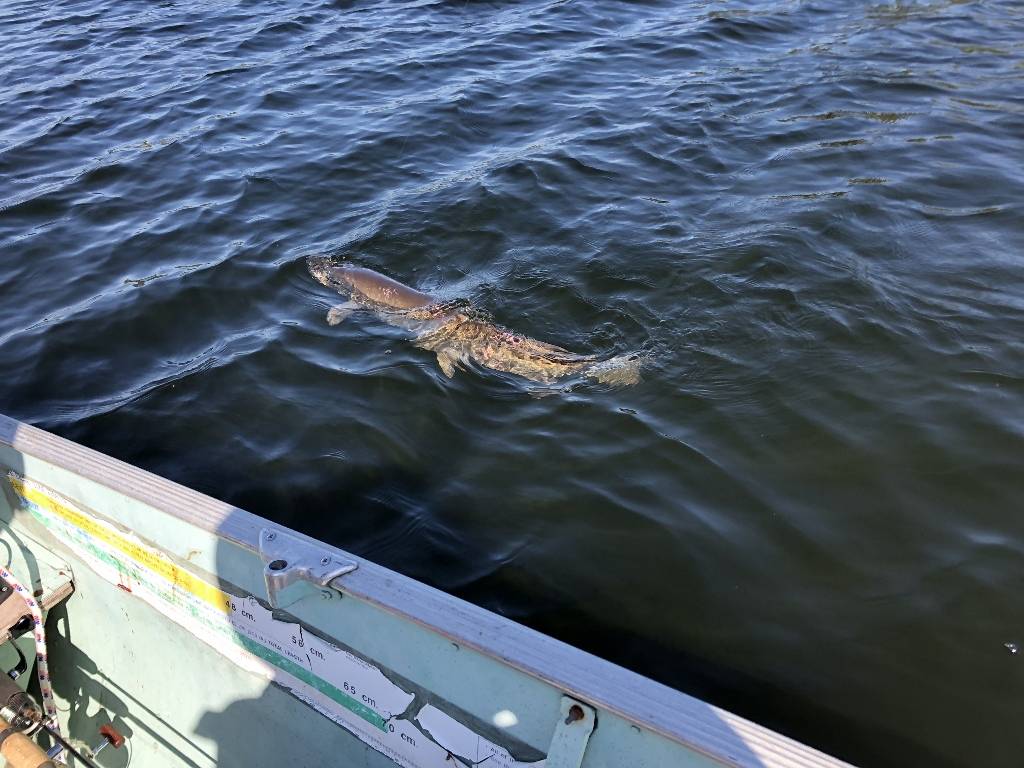 Just a quick photo update on opening week.  Early season big trout action was "on" for most of the week…..some good walleye and pike as well.  Bill and Andryea did the Clearwater portage and had the lake to themselves (the advantage of low water!).   Ed Sutfin scored three big trout in one day on VBay…..36 inches being the biggest.  Cabin 4 is looking good with just some finishing touches needed in the porch.
Here's what I'm talking about!…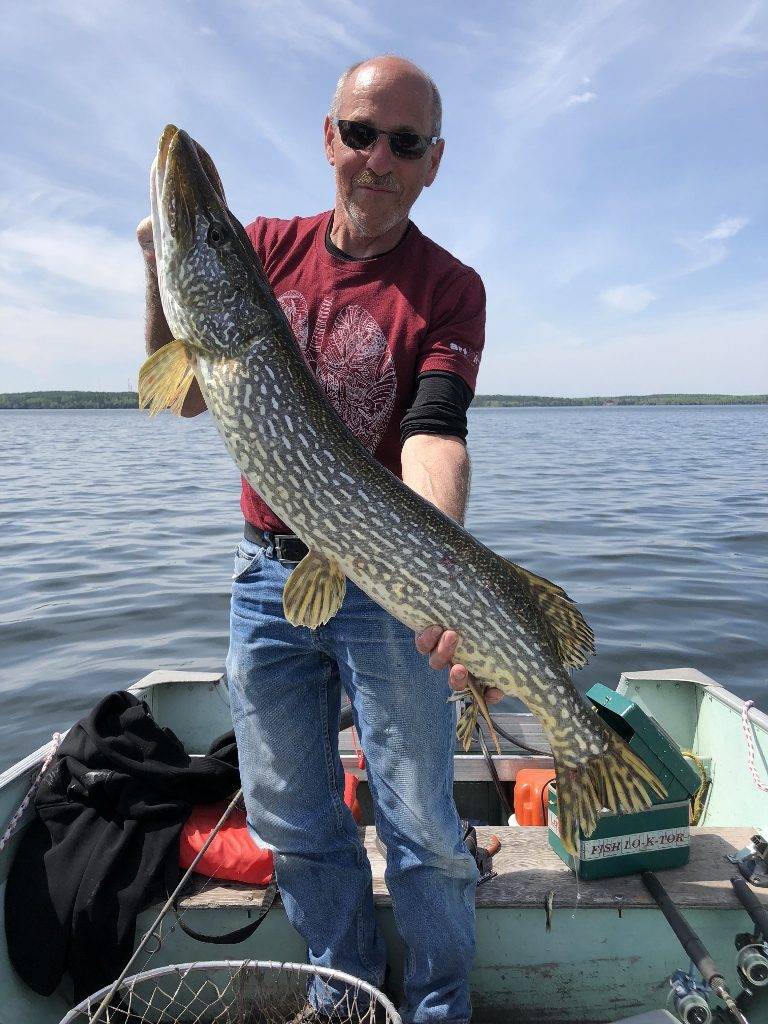 Click on the following "video" link to see what happens when you have a rookie guide…!