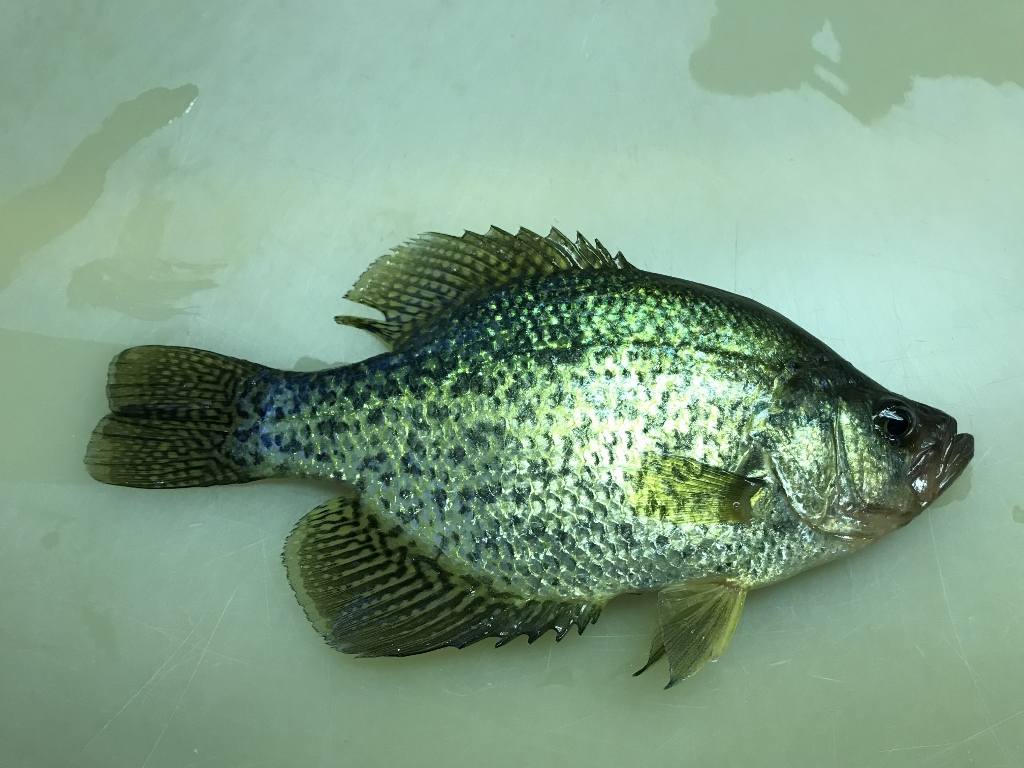 The past week could be characterized by gusty winds, rain and cool temperatures.  The fireplace in the lodge has been fired up and it sure feels like fall is here.  The Hamm family from Manitoba made the best of it on their first trip to VBL…
As you can see it wasn't all bad in terms of weather.  Even so, the walleye were cooperative.
Something Unusual…
Randy Edwards may have his name in the record book as the first angler to catch a crappie on Eagle Lake.  Not sure if this is a good thing, and it seems by the size of the fish (13 inches) it was likely transplanted to the lake by some misguided (I have another descriptor, but will not use it here) angler.  What does it mean going forward?  I guess we'll have to wait and see.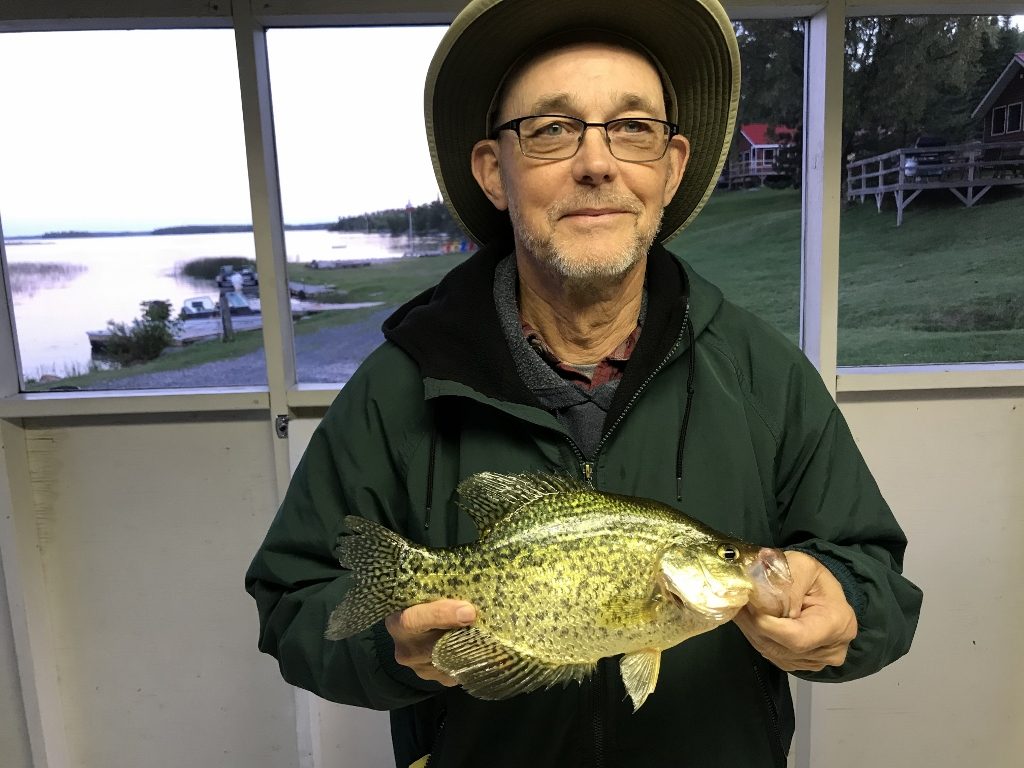 We reported in the last blog that the boat on McGregor was out of commission due to motor issues.  Well, Hugh and I made the trip back to swap out the motor and tank with a replacement…….
Thanks to Bob  Wilson for entertaining us at the Sunday night fish fry!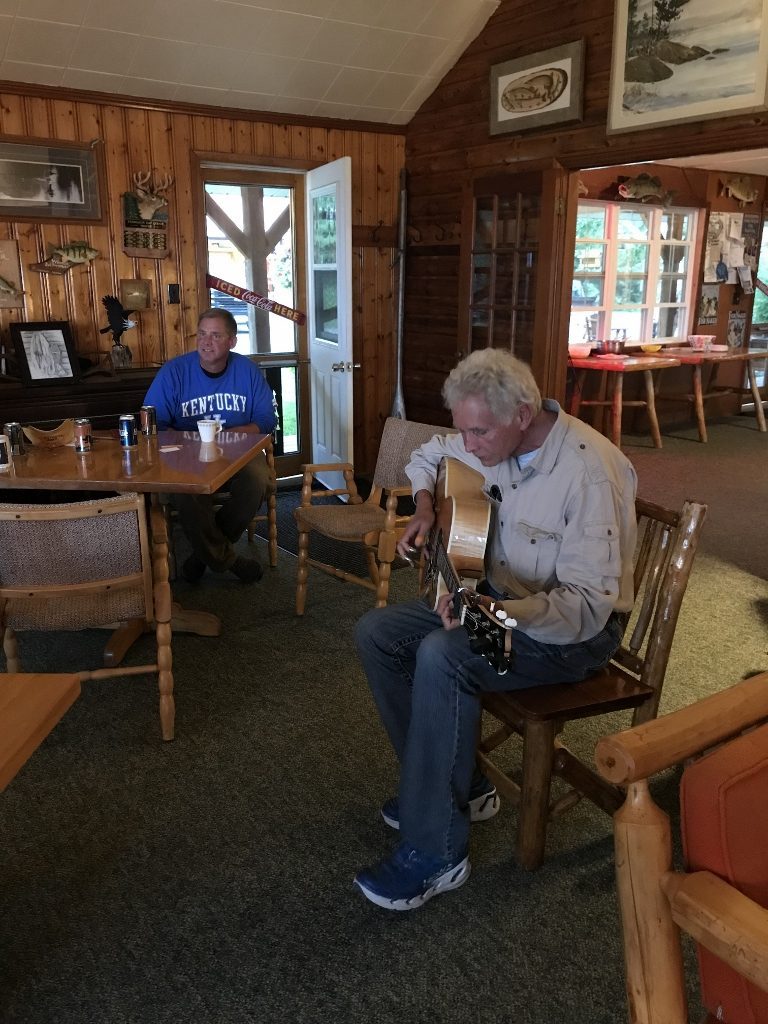 Still time left to hit the lake…….